The Washleski Chiropractic & Acupuncture Center
---
Welcome to The Washleski Chiropractic & Acupuncture Center, office of Dr. Robert Washleski, your preferred chiropractor in Flemington, NJ.
The purpose of The Washleski Chiropractic and Acupuncture Center is to support each individual in achieving their optimum health in as many health paradigms as possible. To educate them so that they may understand health and in turn educate others. It is our goal to see that you are well taken care of and receive a broad range of benefits including the relief of back, neck, and joint pain.
As a chiropractor in Flemington, NJ, Dr. Washleski can help you feel better fast and regain the strong, healthy spine you deserve!
Please call our office at (908) 806-6171 to book your initial consultation today! Our friendly and knowledgeable Flemington staff will work with you to schedule a time that is most convenient for you.
---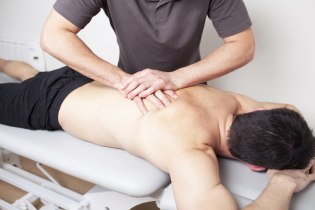 The Washleski Chiropractic
& Acupuncture Center
Chiropractor in Flemington, NJ
4 Walter E. Foran Blvd., Suite 304
Flemington, NJ 08822-4668
Ph. 908-806-6171
F. 908-806-6433
[email protected]